Origin of La Beer Epoque
Hello! Bonjour!
Responsible cosmetics
About sewing
About my blog
Origin of La Beer Epoque
We offer Belgian Beer Soaps
Beer + La Belle Epoque = La Beer Epoque.  Both are pride of Belgium.
Wonders of beer soap:
1.Beer soap is a natural soap (cold process), it cleans and moisturise skin at the same time.
2.Beer soaps do not smell beer, depending on the beer, it carries a sweet malty scent.
3.Hops in beer give added values – antimicrobial & skin-conditioning – to your skin.
4.Beer soaps lather abundantly, and hence clean efficiently.
5.Suds of handmade soaps can be easily rinsed off your skin, easier than that of commercial soaps.
Beer soap is not only a natural soap product for your daily use, but it also bears a national spirit.

Looking for a gift that represents Belgium ? Why not a Belgian beer soap.
Our slogans are :
More than a beer, more than a soap!
Mousse like Belgian beers!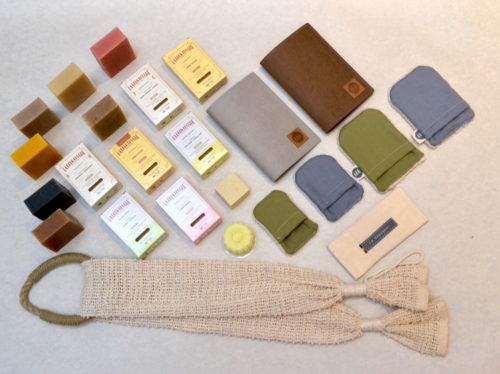 These two are both logos of La Beer Epoque® :
Hello! Bonjour!
Responsible cosmetics
About sewing
About my blog