The soap making process is artisanal. Both the 'cold process' and 'hot process' are used in the making of La Beer Epoque soaps.
Cold process soap (CP soaps)
CP (English acronym) or SAF (French acronym) is a soap making process in which the raw ingredients are mixed to start the saponification process. No external heating is required and the process has practically zero carbon emission. Saponification is competed through the curing (drying) process. Our Essentials E, Sudoras and Fruitas are cold process soaps.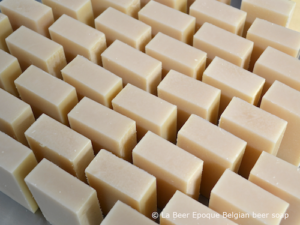 Hot process soap (HP soaps)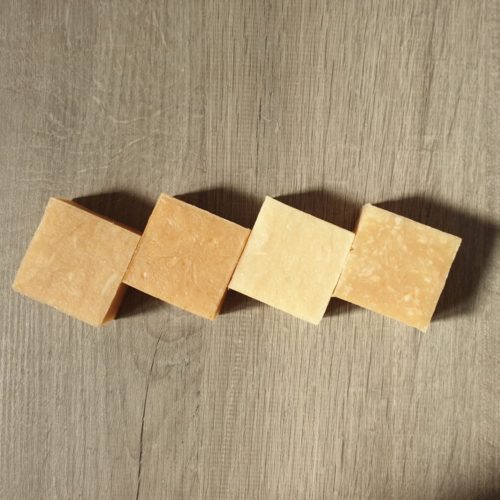 HP (English acronym) or SAC (French acronym) is the soap making process in which raw ingredients are heated (cooked) to speed up and complete the saponification process in the pot. Some curing CP soaps can also be transformed using the HP method.
It requires more energy consumption but less curing time, HP soaps are therefore ready to use almost immediately.
HP soaps are usually more rustic, grainy and sometimes lumpy in texture and may not have a homogenous soap colour.
HP method is used in part for the 50g mini version of Essential E soaps. The soap characteristics are identical to those made with CP method.
Article by KA LAB